Pornstar 360° VR sex!
Go!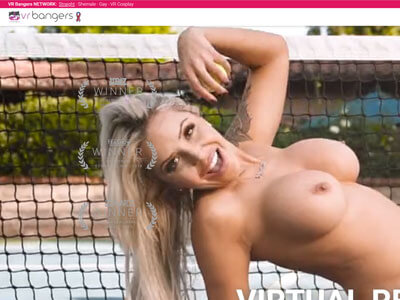 200 VR videos. 65 360° VR videos. 14 lesbian videos.
$2.95 for 1 day, $24.95 per month, $49.50 for 3 months ($16.50/mo), $97.20 for a year ($8.10/mo).

Estimated daily visitors: 57,000.
VR Bangers has just started releasing videos in 6K – Amazing video resolution, ready for the next gen headsets. FREE Previews Each video has a preview trailer of about 2 minutes that you can use for previews, which is excellent. However, the video previews/trailers are pretty blurry, but hey they serve their purpose as being previews pretty well. Each video also has several photos you can view without an account….