Huge porn site with HD videos!
Go!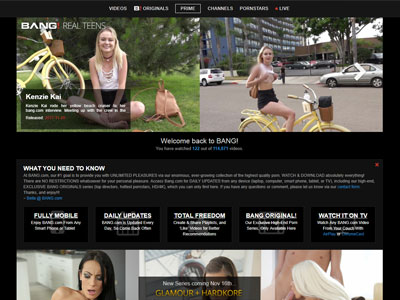 119.000 videos, 31.000 HD videos, 400 4K videos.
FREE for 2 days ($29.95/mo), $29.95 per month, $99.95 for 6 months ($16.66/mo).

Discount price: $19.95/mo Claim

Estimated daily visitors: 298,000.
Bang! is a huge website with lots of HD and 4K UHD porn videos. They've got a 2-day free trial you can use to check them out for free. Or you could click the Claim link above for a discounted monthly membership.